Login
Login to your Music Teacher's Helper account.
Alert! New Sonic Freedom Limited Collectible CD Coming Soon...
Like Tim Mainka's debut CD, this new CD has also been mastered by Ty Tabor of King's X! Cheers!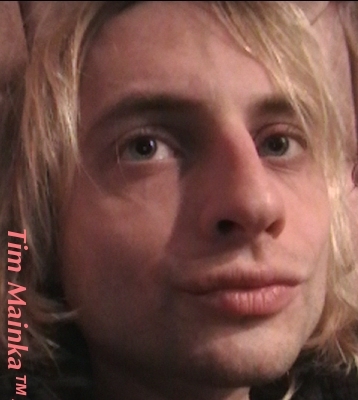 Now Accepting Donations...
Thank you for your private support of rare distinguished musical talent.
Grand Rapids, Michigan...Appreciating God Gifted Talent...
Will the people of greater Grand Rapids miss out on Tim Mainka's God-gifted talents...? Yes, last chance to enjoy wonderful gifted private music lessons by Tim Mainka privately (unincorporated) in Grand Rapids (SE/NE), for Guitar, Bass, Drum, Ukulele, Keyboard, Vocals plus more...Contact Tim Today! (616) 249-0020


 
New (Unincorporated) Location In Alger Heights
5th Annual Autograph Guitar Giveaway featuring Mercy Me, Bluetree & Sonic Freedom has been extended indefintely!
Due to multiple injuries and deprivation of rights, the 5th Annual Autograph Guitar Giveaway featuring Mercy Me, Bluetree & Sonic Freedom has been extended indefintely; Now one year since said trespass of home-studio, recovery has been slow without full remedy and justice despite unrebutted affidavits standing as truth...Thank You
Two New Studio Locations in Grand Rapids...
Now serving at small christian church, 637 Michigan St. NE, Grand Rapids, Mich. and the Oakdale Heights home-studio on Evergreen St between Eastern and Kalamazoo.
Injustice Alert! Studio Trespassed! Missing Billy Sheehan Autographed Letter!
Trespasser/thieves have stolen the studio money box, cash, silver, (Continental Congress 2009 Fine One Ounce Silver Collectible Coin), etc. and the original blue ink congratulation letter by Billy Sheehan to Tim Mainka is missing!! Prayers for recovery and justice are appreciated.
Happy New Year!
Thank you everyone for a fantastic 2009 and wishing a wonderful new year for you!
Wow! Ludington Student Makes the Drive!
Yes a new record distance is celebrated! Just weeks before, I registered a student from Howard City --
which may have been the fartest distance away that a student treks to enjoy my teaching.
But now this easily set a new record. ~ Ludington!
About 1 and a half hour drive! Grateful cheers!
Other students have come from Cedar Springs, Rockford, Kent City, even Dorr.
5 Year Old Learns Ten Songs In Three Months. How about a 4 year old?
If a 5 year old with Tim's help can do that, just imagine what you or your child can achieve! Tim would love the opportunity and challenge to even assist a 4 year old. Will your 4 year old be part of a new record-breaking achievement? Tim is ready for the challenge!
Forest Hills Community Ed. Group Guitar
Enjoy 8 weeks of group guitar starting April 14th. Register at www.EnjoyLearning.com
Tim nears 10 year service mark in the community
Coming in the new year will mark 10 years of service for Tim Mainka in West Michigan.
Sonic Freedom® Band Jam Camp
Students 5th through 8th grade get to learn the real deal -- how to be in a pop/rock band! Your child will get all the inside gems from Tim Mainka's treasure chest of the real deal experience and education. Enjoy 8 three hour sessions for two weeks. Learn more.
Announcing Grandville's First *Pop Star* Quality Music Instruction Studio!
Yes! A wonderful new studio for You at your NEW convenient location near the Rivertown Mall, just east of Ivanrest on 44th Street. A Fun Guitar Bass Drum Lesson ™ 2940 44th St. SW Suite E Grandville, MI 49418 616.249.0020 ~ Contact Tim this moment. Register today for all the info you need and potential special discount offers. Click the Registration link above.